L: Change the WorLd (styled L: change the WorLd) is a novel written by M. It is a spin-off story focusing on L after the events of the first two films in the Death Note live action film series.
The novel is an adaptation of the live action film of the same name, although there are a number of major changes. One of the changes to the novel is that Near is no longer a Thai boy and is more similar to the manga character, and he is already training under L as his successor. The novel also reveals more information about L, his past, and his thoughts about Light Yagami and the case.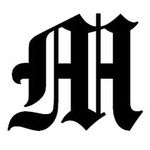 M is the pen name used by the author of the novel. The style of the letter "M" the author uses to represent themselves is written in Cloister Black/Old English Text MT font, which is the same font used for Death Note characters who use a letter to represent themselves, such as the "L" for L and the "W" used by Watari.
M is also credited with assisting with the film L: Change the WorLd.
Note from M
"I am deeply grateful to writer Hiroto Kawabata and Toshihiko Komatsu of the NPO Biomedical Science Association for their invaluable guidance. This work is a novel adaption of the film L: Change the WorLd as well as an homage to the original comics, novel, and live action films that preceded it. While it is loosely connected with the previous works, I hope you'll enjoy reading this novel as an L story from an alternative continuity. M."

Ad blocker interference detected!
Wikia is a free-to-use site that makes money from advertising. We have a modified experience for viewers using ad blockers

Wikia is not accessible if you've made further modifications. Remove the custom ad blocker rule(s) and the page will load as expected.