Upcoming:
June 24th-25th, 2017 - Death Note: The Musical will have three performances in Toyama, Japan.
July 21st-23rd, 2017 - Death Note: The Musical will have three performances in Taiwan, put on by the Japanese cast.
August 19th-21st, 2017 - Death Note: The Musical will have four performances in Osaka, Japan.
August 25th, 2017 - The Death Note American remake film will be released streaming on Netflix.
September 2nd-24th, 2017 - Death Note: The Musical will return for a second production run in Tokyo, Japan.
September 5th, 2017 - VIZ Media will release the Death Note manga All-In-One omnibus volume in English.
Recent:
Earlier news (click to expand):
Death Note has been getting a series of new adaptations. Help us document these new adaptations on the wiki!

Featured Character
Mello (メロ, Mero) is the older of L's two successors, raised in Wammy's House. After L's death, Mello refuses to work with Near and leaves the orphanage. He eventually begins working with the mafia, working outside the law in order to catch Kira before Near, and eventually going after the Death Note held by the Japanese Task Force. more…
Featured Media
Playing His Game is a song in Death Note: The Musical, sung by L and Light during their tennis match. In 2016, the Korean production cast released this music video for their 2017 return. (more…)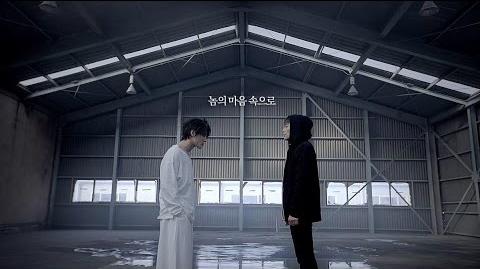 New Wikians
Is this your first time participating on a wiki?
Here's what you can do!
Start by Registering to become a new member in the Death Note Wiki Community!
Check out the tutorial for some basic information about wikis.
Go through the community portal to see what the Death Note Wiki community is working on, to give feedback or just to stop by and say hello.
You can also take a look at the wiki activity, new pages and new files that have been uploaded. Also check out the categories to find pages and see how things are organized. Uploading images is a really easy way to help out - see the Special:Upload page!

Help & Information Desk
Find Us On
Wiki Poll
Poll Results
"Favorite Female Character"
A total of 397 of you said:
Misa Amane (182, 45.84%)
Naomi Misora (141, 36.52%)
Sayu Yagami (20, 5.04%)
Kiyomi Takada (15, 3.78%
Wedy (13, 4.27%)
Halle Lidner (12, 3.02%)
Other (11, 2.77%)
Sachiko Yagami (3, .76%)
"Team L or Team Kira?"
A total of 8147 of you said:
Team L (4689, 57.55%)
Team Kira (2779, 34.11%)
"Switzerland" (679, 8.33%)
"Would you use a Death Note?"
A total of 4779 of you said:
Yes (3033)
No (876)
Maybe (870)
"Favorite Live-Action Adaptation?"
A total of 120 of you said:
Death Note & Death Note: The Last Name (20, 16.73%)
L: Change the WorLd (7, 5.83%)
Death Note TV Drama (16, 13.33%)
Death Note: The Musical (1, 0.83%)
I love them all! (7, 5.83%)
I haven't seen any (69, 57.5%)
Don't forget to vote in the new poll!
Ad blocker interference detected!
Wikia is a free-to-use site that makes money from advertising. We have a modified experience for viewers using ad blockers

Wikia is not accessible if you've made further modifications. Remove the custom ad blocker rule(s) and the page will load as expected.