Sayu Yagami
Appearances

Manga Debut

Anime Debut

Live Action Films

Novels

Video Games

Personal Info.

Species

Human

Gender

Female

Blood Type

O

Date of Birth

June 18, 1989 (1992 in anime)

Age

14-15 (pre-timeskip)
20 (post-timeskip)

Height

147 cm (4'10") (pre-timeskip)
163 cm (5'4") (post-timeskip)

Weight

38 kg (84 lbs.) (pre-timeskip)
45 kg (99 lbs.) (post-timeskip)

Family

Occupation

Student

Stats

Intelligence

3/10

Creativity

3/10

Initiative

3/10

Emotional Strength

4/10

Social Skills

8/10

Other Attribute

Involvement: 8/10

Actors

Japanese dub

English Dub

Mandarin Dub

Cantonese Dub

Korean Dub

Spanish Dub

Portuguese Dub

Pamella Rodrigues

Italian Dub

French Dub

German Dub

Hungarian Dub

Live Action Films actor
"You know… Light's starting to act like a real teenager."

— Sayu Yagami (
Chapter 3
)

Sayu Yagami (夜神 粧裕, Yagami Sayu) is Light Yagami's kindhearted younger sister, and plays a minor role in the main story-line, remaining unaware of Light's possession of the Death Note and his role as Kira.
Appearance
Edit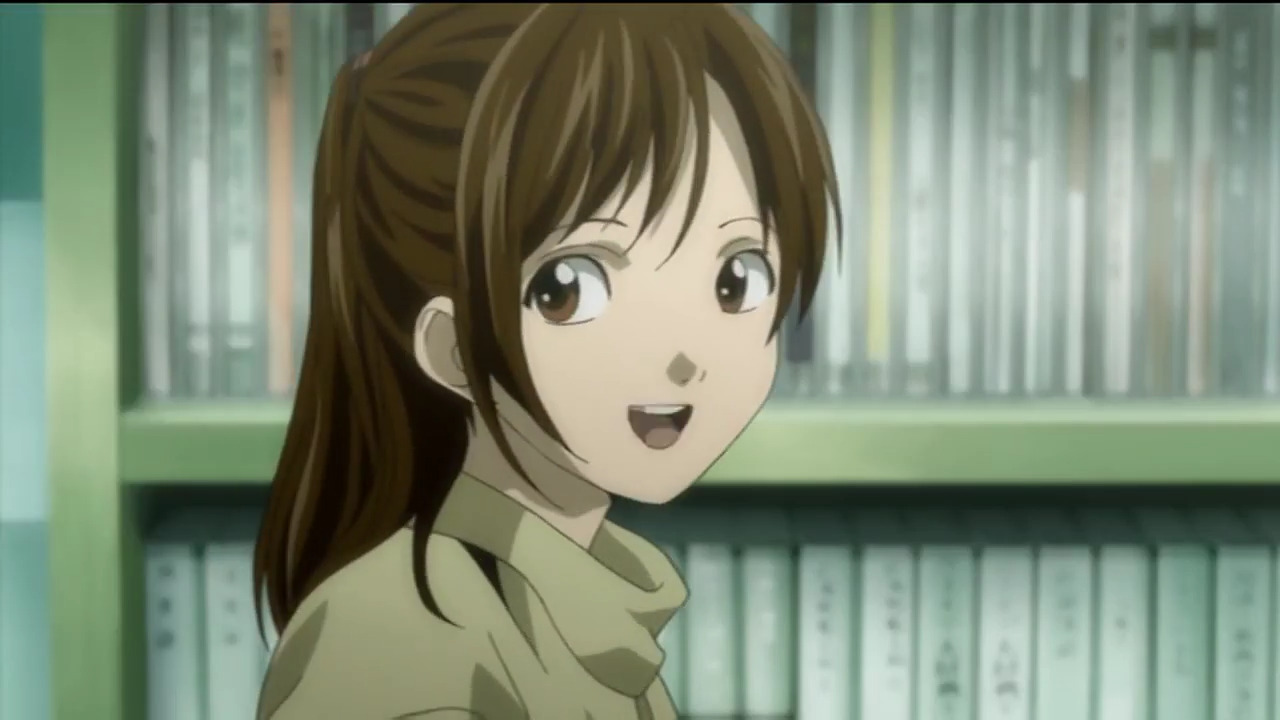 Sayu has chocolate brown hair and brown eyes. In the first part of the story, her hair is straight and cut short, with bangs and strands of hair that frame the sides of her face. Later on her hair grows longer and has small curls at the ends, and her bangs are swept to one side.
Character
Edit
In line with her age and grade in school she seems to demonstrate age appropriate behavior such as watching shows starring Hideki Ryuga and asking Light for help with math homework, including quadratic function assignments. She seems to look up to Light, as she sees his intelligence and believes that he will become a quality detective. According to Death Note 13: How to Read, Sayu likes shoes and dislikes alcohol.[6] In her university years, however, Sayu's attitude grows more mature and she studies on her own without Light's help.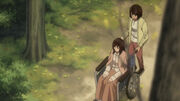 Sayu is the younger sister of Light Yagami and a 14-year old second-year student (8th grade) at Eishu Junior High School (英集中学校, Eishū Chūgakkō) at the beginning of the story. Her role at this point in the story is rather minor.
In the second part of the series, Sayu attends college. She is kidnapped by the
Mafia
and taken to the United States, where she is held captive in order for the Mafia to gain a Death Note.
Sayu's father
trades
the Death Note
to the group in exchange for his daughters life. Sayu is taken back home to Japan, where she falls into a state of shock and is wheelchair ridden for some time.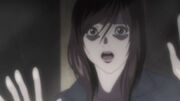 Sayu is last seen at a Coming of Age Ceremony. It is up to the reader to decide what her mental state is. Tsugumi Ohba said that she hasn't "necessarily recovered" but you could not tell from the picture.
Sayu is a high school student. Unlike in the manga and anime, Sayu is not kidnapped (the mafia play no role in the two films she appears in). Sayu remains ignorant of Light's role as Kira, instead being told that he was killed for his role in the investigation team. In The Last Name, Sayu appears at the Sakura TV festival and causes a small incident when Kanzo Mogi dies and unknowingly temporarily shocks Misa. The incident results in having Soichiro and Light to pick her up leading to Misa chancing upon Light with her Shinigami Eyes. At the end of the movie, Sayu is sent by Sachiko Yagami to pick up Soichiro from the train station. They discuss how crime rates have risen following the death of Kira, and when Soichiro asks about her views on the subject, she states that she could never support him, particularly after the death of Light.
"Ugh, I hate Kira, I swear." (Chapter 10)
(referring to L) "He was kind of a strange man. But maybe he's the type to get along with Light." (L: Change the WorLd, p 185)
References
Edit